DigiLand
DigiLand is a digital game that is inspired by CandyLand.

The Children you work with will love it!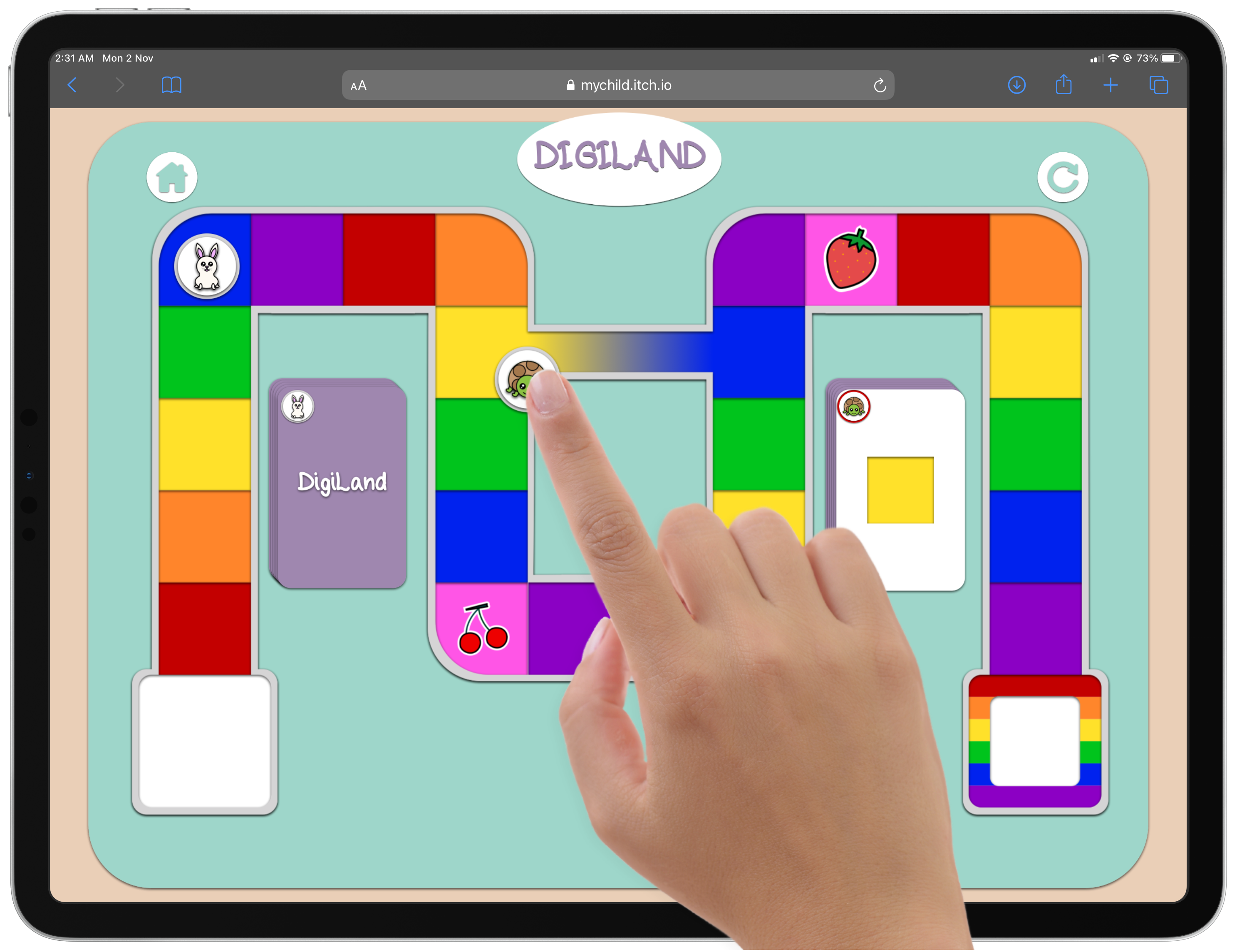 DigiLand is perfect for teletherapy, it's an online game, and requires no extra app to open!
You can play it using your Desktop, Laptop, iPad, Tablet, Phone or even Echo Show's browser.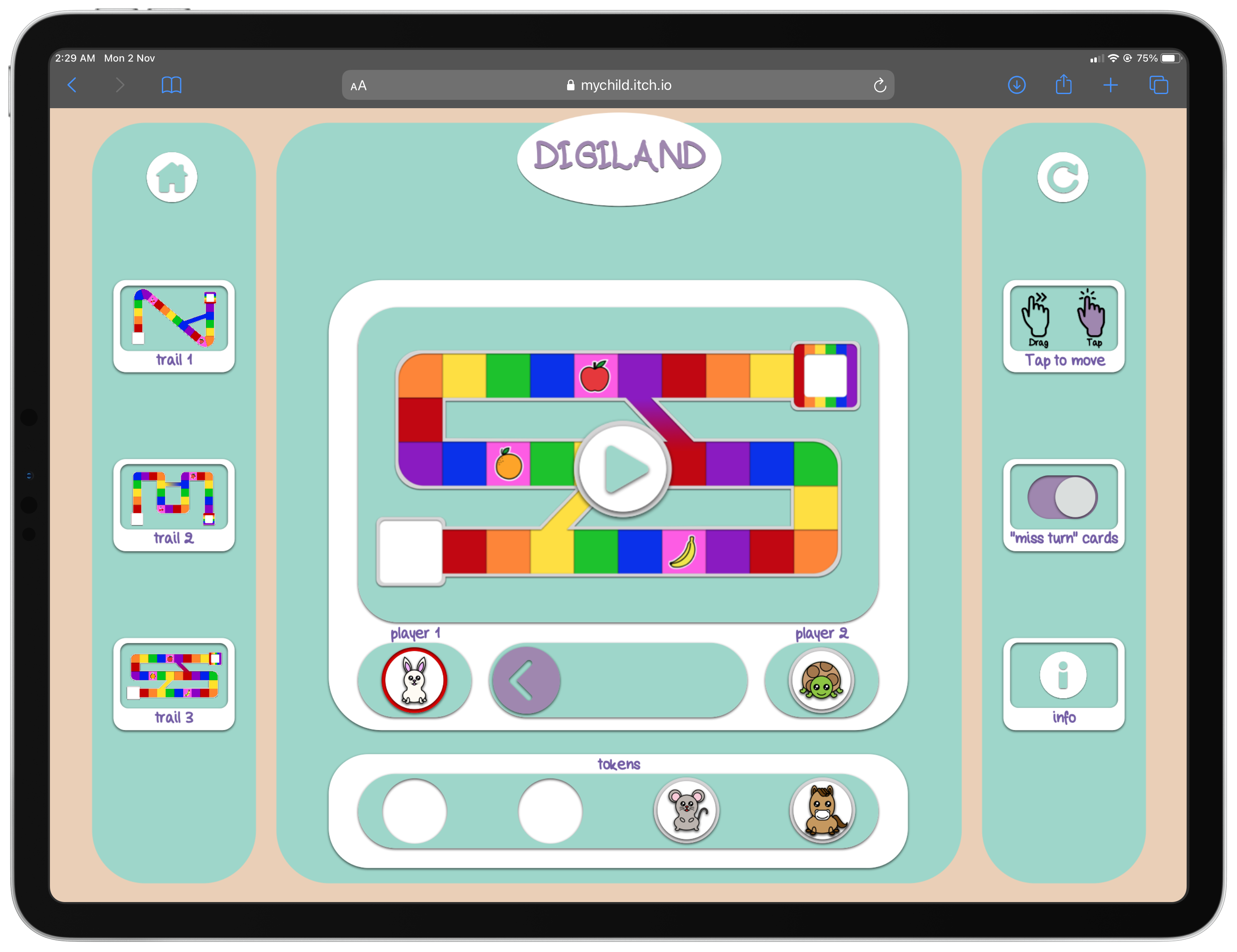 This Free DigiLand, is a board game and can be used during sessions.
In DigiLand, you get to choose either to drag the tokens in order to move them or tap on the colored spaces to move the token there. Tapping the colored spaces is recommended during teletherapy with children on their tablets since drag is not possible.